CatholicCare's Companions Matter program was established in 2020 as a pilot community chaplaincy program in St Mary's Parish, Erskineville.
This new program provides a wide range of support for some of those most vulnerable in our community such as those re-entering the community after leaving prison and other isolated and vulnerable people who are on the margins of society.
According to CatholicCare Chaplaincy Manager, Father Peter Carroll, Companions Matter is an accompaniment program to enable opportunities for establishing practical restorative pathways that provide healing and hope. The key to the effectiveness of Companions Matter is walking alongside those who may have nowhere else to turn.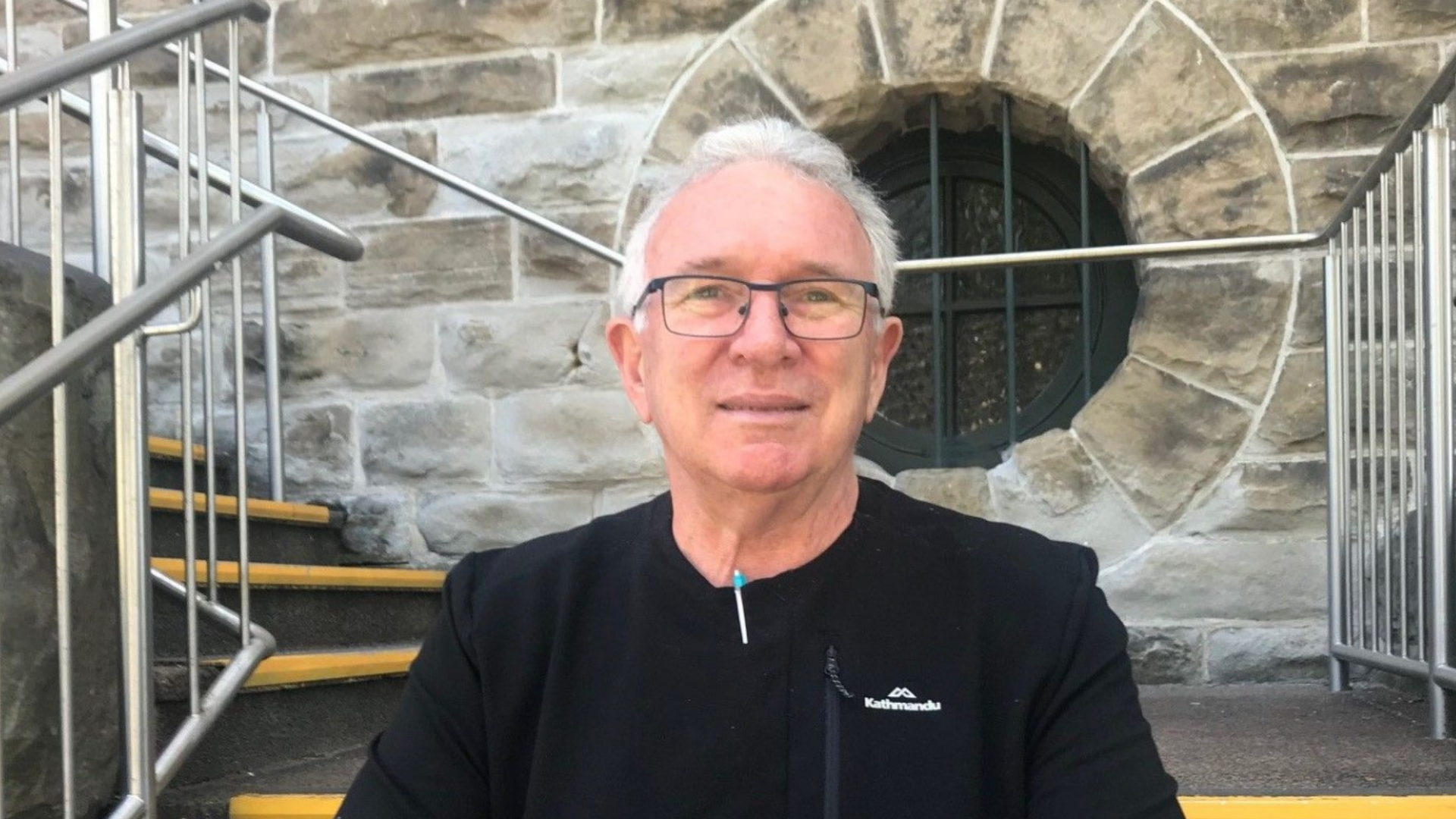 Father Peter Carroll, CatholicCare Chaplaincy Manager
Tell us about your work with prisoners and those who are on the margins?
I've worked in prison chaplaincy for 16 years, working mostly at Long Bay Prison, as well as some support at a women's prison and a remand centre. Most of the time I work directly with the inmates saying Mass, holding meditation and positive growth programs, as well as any other support they need.
A lot of it is one-on-one work to help create positive change in people's lives. Perhaps they may still be coming to terms with their imprisonment or dealing with the issues that brought them to prison in the first place. Most inmates know they can trust a chaplain.
I also work a lot in the community, in Sydney's inner west, where there is quite a large public housing area, with many homeless people and others who are in need of support.
What I find in these communities, and in the prison population, is that many of those we support are poor, vulnerable and marginalised, and some have little education. They may also lack social connections and engagement with others, which is often why some people end up in prison a lot of the time.
How does the Companions Matter program help individuals build connections in the community?
The biggest reason for people reoffending after leaving prison is when they are vulnerable and alone and when they feel disconnected from their community.
Reoffending is a horrible thing for our society. Every time there's an offence, there is a victim. The best way to avoid more victims is to stop the risk, and the greatest way to stop the risk is to support those people when they are most vulnerable.
The Companions Matter program provides that valuable support, when they have no one else, as an early intervention technique to avoid people reoffending and to avoid more victims. Its aim is to ultimately help them live a better life as they transition back into the community.
How does the program help?
We offer programs where people can connect, where people can be educated and receive practical tips about how to make positive choices, as well as workshops to help people deal with issues like selfesteem, anger and depression. They are all goalorientated so people can make progress as they continue through the program. 
It's about having love and compassion, but also being non-judgmental.
"Many people I work with inside and outside of prison have been judged by society and by others, so when they meet someone who's not going to do that, it's refreshing and life-changing for them."
What is involved in becoming a companion for those in need?
Volunteer companions offer support in a variety of ways, including helping people to attend courses, workshops or seminars, and morning teas. It's not a friendship, it's a companion relationship or a professional relationship with boundaries. Companions are like a safety net, walking alongside someone so they feel connected and have a sense of belonging.
Companionship can continue outside of these gatherings as well with other activities such as a weekly phone call, coffee or a walk, if the client and volunteer wish to do so.
Take action!
CatholicCare's Pastoral Services team is looking for volunteers who would like to offer companionship to those most vulnerable in our community:
People who are socially isolated due to age or chronic illness
Patients who need support post-hospital release
People working through substance dependence and struggles with gambling 
People post trauma, grief and/or loss
Migrants and refugees
People who have been caught up in the criminal justice system
Those who are vulnerable and isolated in other ways

If you are interested in becoming a companion that matters, contact CatholicCare's Pastoral Services team online or by calling 13 18 19.
---