Teresa Taouk
Home Care Specialist
Maronite Care Assessor
My name is Teresa and I am a Home Care Specialist at CatholicCare.
My job is to help seniors, no matter what their faith, to get the support and help that they need in their home, so that they can enjoy their independence for as long as possible.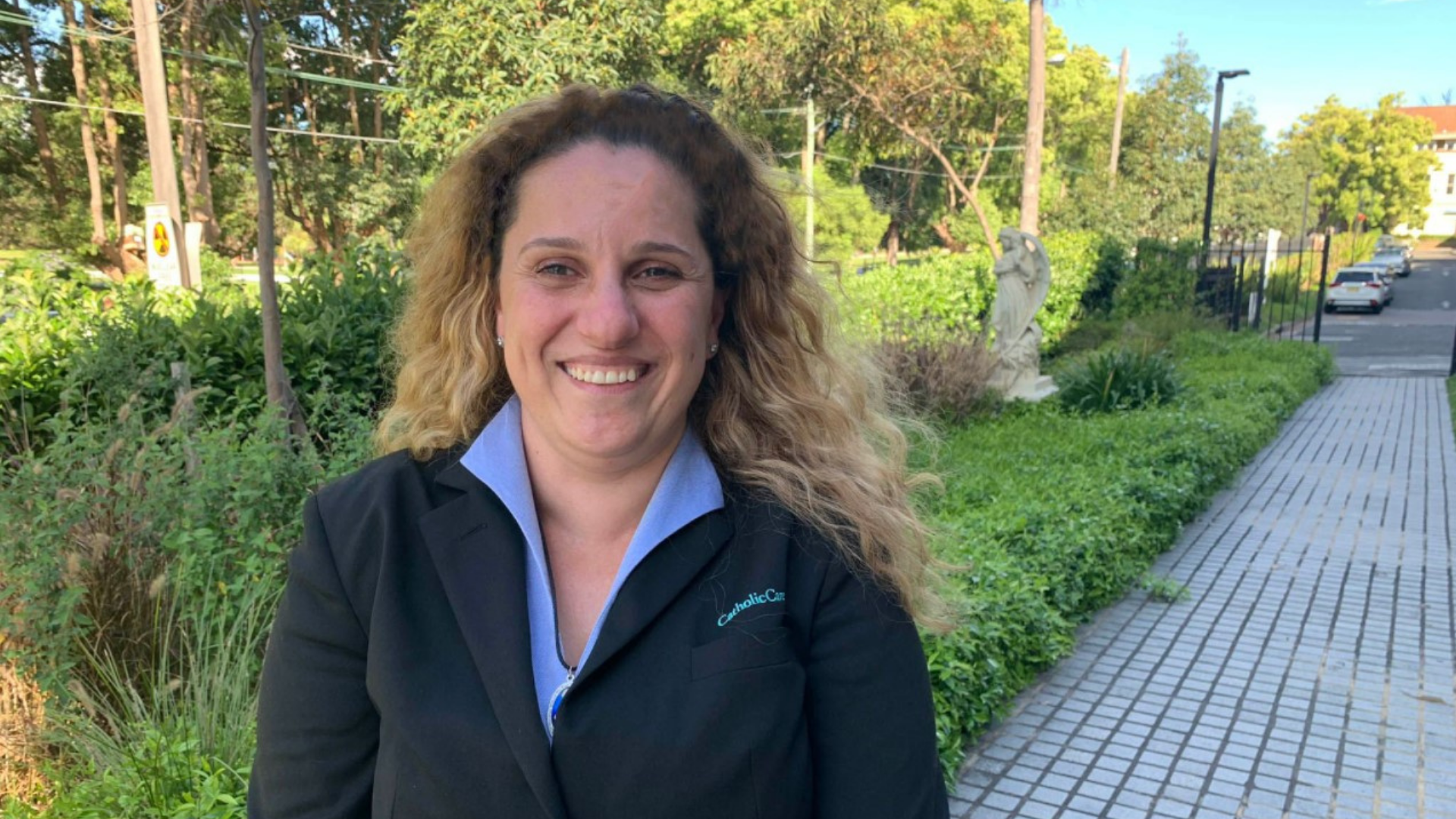 Tersea Taouk, Home Care Specialist
CatholicCare Home Care clients receive help in their home through government support or private funding.
A typical day for me starts with quiet prayer time and then getting my three children ready for school. Once I've done that, my workday begins, and I spend most of my day visiting and supporting our CatholicCare Home Care clients.
My role is to meet with each client and their family, to talk about how they're managing at home, and from there we work together to manage their requirements.
I then liaise with the CatholicCare team to coordinate the different services needed. This may include, but is not limited to, anything from doing their grocery shopping, managing their social outings, organising a registered nurse to review their medication through to working with them to identify their physiotherapy goals and arrange medical visits.
I recently celebrated my one-year anniversary at CatholicCare as a Home Care Specialist and truly feel that this is my calling. I feel quite blessed to be part of the CatholicCare Home Care team. My role with CatholicCare allows me to cultivate my Christian values. That is my motivation and I really love being involved in our clients' lives and getting to know them and their families.
"Visiting CatholicCare clients' homes and being introduced to new people is what makes my day so rewarding."
It's great to meet so many interesting people from different backgrounds, nationalities, cultures and religions and I truly enjoy listening to all the fascinating stories that are shared. I usually come away feeling like I've become an extended part of the family.
The CatholicCare team is the most compassionate and committed bunch of people I know. We hold each other up and I think it's a testimony to our managers who are great leaders and very empowering in their driving force.
Learn more about CatholicCare's Home Care Services or call us on 13 18 19.
---