New insights from the End Street Sleeping Collaboration (ESSC) show that people over the age of 50 experiencing homelessness do not have access to the support they need.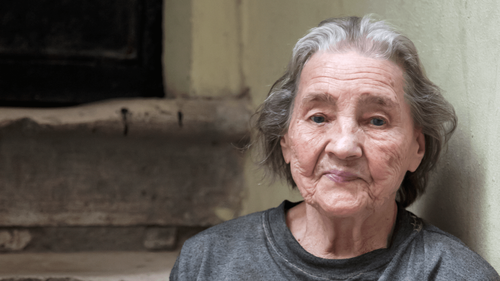 Since its introduction, the End Street Sleeping Collaboration's By Name List (BNL) case coordination system has captured the stories of more than 1,800 persons who have experienced rough sleeping or other forms of homelessness (couch surfing, crisis, and temporary shelters).
"The data collected on our By Name List highlights that the number of people over the age of 50 sleeping rough are significantly overrepresented at 35% compared to 28% of the population of NSW.  No one should be sleeping rough or living with the fear of homelessness, particulary at this point of their lives" says Graham West, End Street Sleeping Collaboration, CEO.
Typically, older Australians in this situation would be able to access support through My Aged Care, the starting point for accessing Australian Government-funded aged care services, but their current homeless status makes accessing support extremely difficult.
"Whilst we are celebrating Seniors and their role in our communities during the NSW Seniors Week, it's important to remember that they are one of the fastest growing groups descending into homelessness.  Particularly women over the age of 55" says Graham West.

Mr West goes on to explain, "women over 55 are at significant risk of housing and financial insecurity because of a multitude of factors, including lack of superannuation, working part time or casually through their lives, time out for family care and gender pay discrimination.  Add to that the increasing unaffordable private rental market and age discrimination and you have a system that leads this vulnerable group into homelessness."
In addition to the high probability of being eligible for early access to My Aged Care, more than 300 people on the BNL System were experiencing physical and/or mental health conditions which could make them eligible for an NDIS package, but they are unable to access this support due to not having stable housing,
The End Street Sleeping Collaboration is working with the sector, government, business, community, and philanthropists to deliver on our vision that no person should be sleeping on the street in NSW but there is a need for a broader focus on prevention.
"We need to look at the events and circumstances tipped people  over into crisis and caused them to be homeless in the first place. We can then work to change the systems around them sothat fewer people have to experience homelessness and those that do can get thesupport they need to exit homelessness" Graham West, End Street Sleeping Collaboration, CEO
---
End Street Sleeping Collaboration is a collective impact initiative whose goal is to halve rough sleeping across NSW by 2025 and work toward ending it by 2030. A proud member of the collaboration CatholicCare Sydney, is joined by governments, non-government organisations, philanthropists, businesses, and members of the community who are committed to our vision that no person should sleep on the streets in NSW. Find out more at endstreetsleeping.org.
---