Refugee Week is a time when we celebrate and acknowledge the amazing contributions made by refugees to Australian society, and raise awareness of the challenges they face to build understanding and create a culture of welcome throughout our country.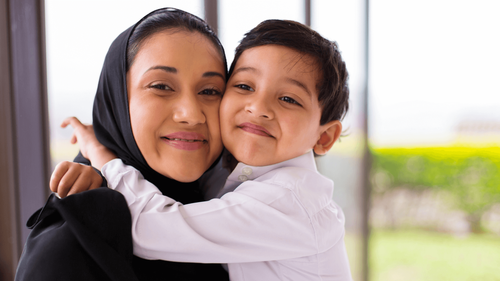 Here at CatholicCare Sydney we care for all people in our community, especially those who are disadvantaged and on the margins which is unfortunately the case for many refugees in Australia.
While we don't run any programs specifically for refugees, support is available through our wide variety of over 100 CatholicCare programs and services.
We know CatholicCare supporters also care for the welfare of refugees, for example, two kind people  give generously every year to provide emergency support for refugees in need. This caring couple is Edwin and Nil. Edwin describes why he gives to support those who are vulnerable and in need in our community.
"I give to help refugees who are escaping from ruined countries and upended lives because they deserve some support to adjust to a new life not of their choosing. My contribution is a tiny drop to help those who made it here and still struggle to adjust.

"My inspiration to donate to causes came from my father, who grew up during the wars experiencing poverty, starvation, and limited educational opportunities in the village school back in India. But who still managed to get an education that allowed him an opportunity to migrate and seek work with some qualifications. 

"As soon as he started working in his late teens or early twenties, he began donating a part of his salary to good causes, and still does. He always managed to find money to help others and make donations to underfunded children's homes, paying for school fees, supporting families, paying for nuns and priests' education. 

"One of his many sayings, which I probably misquote, is: 'Give more than you can afford, God will give it back to you'. I wish I could be that good, I'm not, and I'll never match his lofty heights."
It's only with the support from generous members of our community, like Edwin and Nil, that many of our vital programs and services are able to continue - make a donation to CatholicCare today and help people in need.