This year CatholicCare Sydney proudly celebrates its 80th anniversary of caring for all those in need in our community.
It is not without the inspiring work of our four founders, and passionate social workers – Norma Parker, Eileen Davidson, Constance Moffit and Elvira Lyons – who, back in 1941, advocated for the welfare of children and young people to the Archdiocese of Sydney and petitioned to improve its services. Thanks to these four influential women the Catholic Welfare Bureau was established, now CatholicCare Sydney.
"Under present day conditions not all families can manage to remain independent of assistance of various kinds … unemployment, irregular employment and ill health often bring families to a point where they have to turn to outside assistance." Elvira Lyons, c. 1940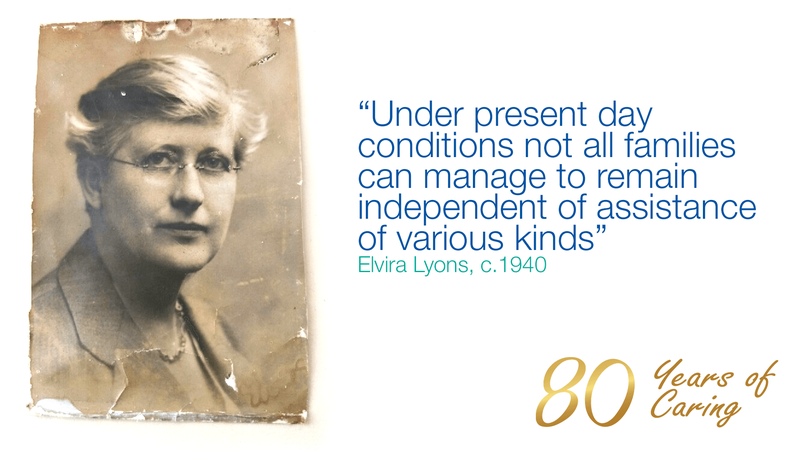 This statement was made by our founding partners back in the 1940s, and unfortunately today this statement still rings true. This is why, 80 years on, CatholicCare Sydney continues to provide vital support to those people living on the margins of society, just as we have since our inception.
Throughout the year we will be highlighting some of CatholicCare's biggest achievements, some of our most caring moments and together celebrate our future of caring for another 80 years and beyond!